As they say, "When in doubt, wear black", and why not? Black is not only highly sophisticated colour to wear on formal occasions such as dinner parties and office meetings, but also helps you appear both hot and graceful on informal occasions or while hanging out with friends. People wearing black appear more confident attract more attention. While black is hardly ever out of fashion, wearing all-black is a cool new trend. Innovation and smartness is required while going for the right way to wear all-blacks. If you think you are running out of ideas, check out this awesome collection of all-black dress styles we have compiled for you.
1. Little Black Frock with Black Tights and Slit Booties
This cool little black frock is just the right choice for a youthful and sexy look. Black tights and slit booties go very well with it. The right choice of make-up compliments this look very well. You can also go for one-strap black stilettos with it.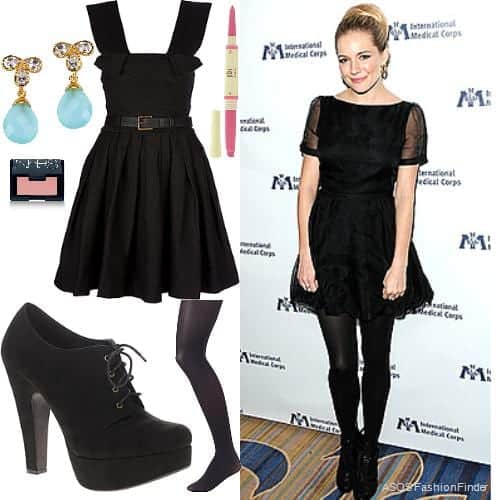 2. Black Lace Top
A black lace top is just the perfect choice for a sassy and hot look. Go without accessories except for goggles and wear your hair tied up. Black high heal boots or flat boots both go well with this look.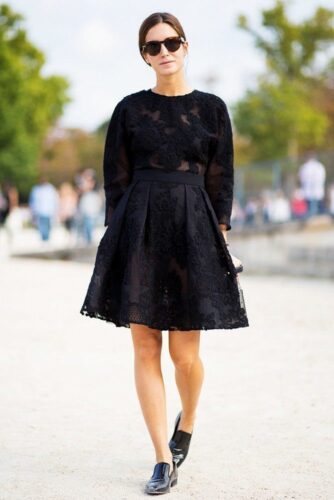 3. Pencil Skirt and Sweater
Your black pencil skirt can help you discover so many looks with some tweaks. Wear it with a leather jacket and sweater or go for a see-through kimono jacket with a short top. In accessories, go for some gold plated bracelet and goggles.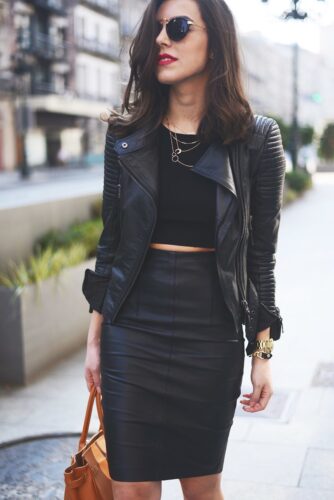 4. The goth look
Confused about what to wear on Halloween? What can be better than an all-black goth look?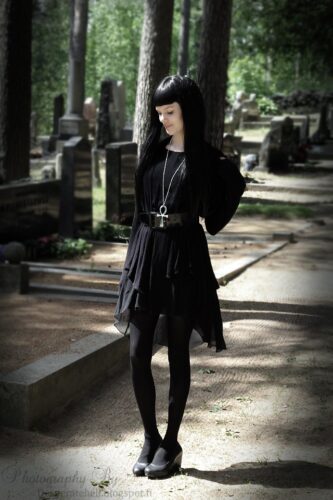 5. Cute Look
Let your hair down with this cute laced dress. Wear light make up and keep this look youthful and simple by going accessory-free.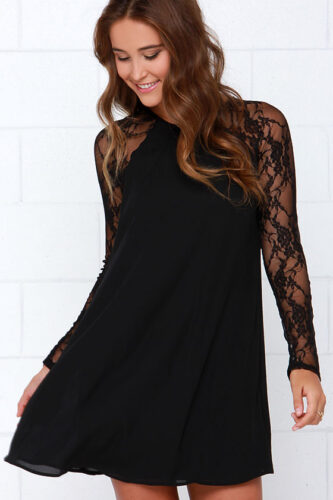 6. Embellishment Gowns
Wear a black embellished gown to feel like the princess you are. A sweetheart neckline enhances it's beauty. Go for a simple necklace and braided updo.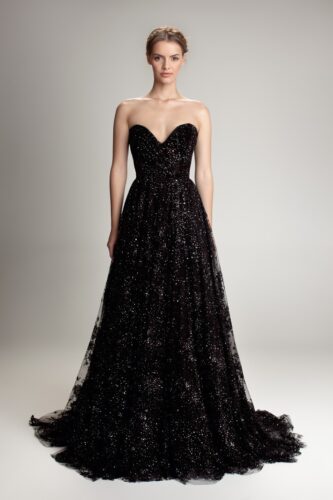 7. Casual Black Dress
Pull off a casual yet sassy look with black over-the-knee boots with black tunic. Look fabulous with a chic cozy scarf.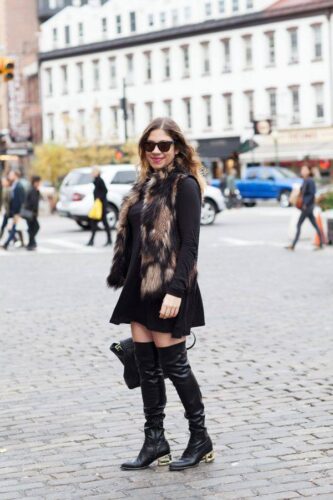 8. Black Plus Size Dresses
Black is a great color for plus size women. Black is known for its slimming effect, hence is always a great choice for parties, casual gatherings of everyday life for women of any size.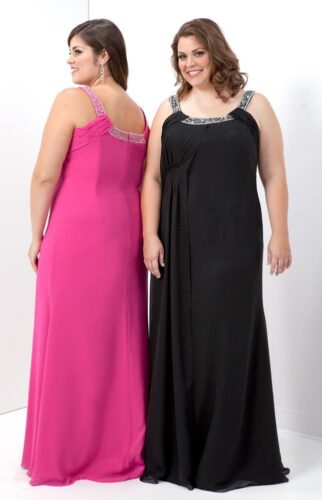 9. Black Maxi
Wondering how can you be innovative while wearing a black maxi dress? Don a leather jacket with it.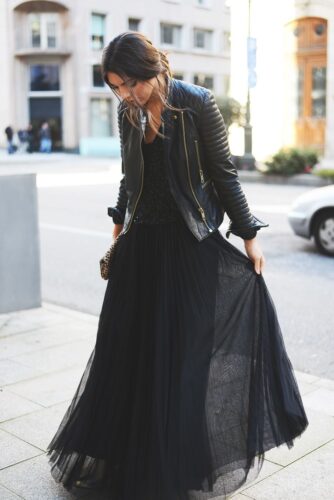 10. Black for Prom
All-black Black prom dresses are highly desirable. They can be complemented by a variety of hairstyles and make-up. Laced blouse and embellished neckline or a sweetheart neckline can't go wrong either.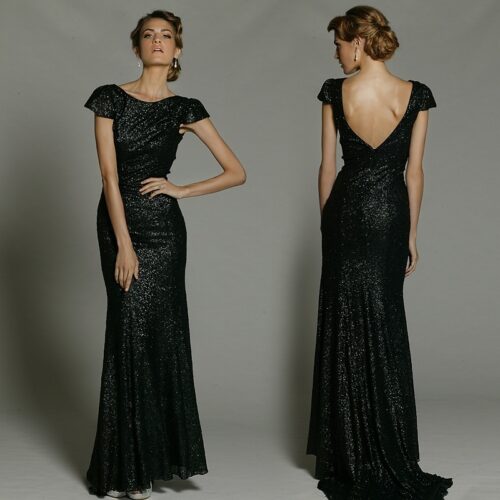 11. Draped Velvet
Take a leaf out of Emma's book and wear draped velvet in winter to look enigmatic. Notice how the large necklace compliments her off-shoulder dress. If you hair is short or you are supporting and updo, you can pick some earrings to go with the look.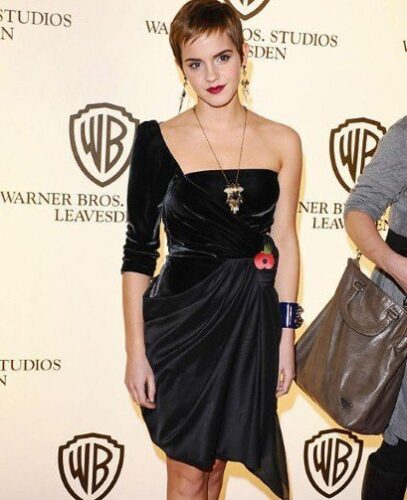 12. Going all-black for office
Women in black look impressive and confident at work. Don't hesitate to add your own style statement while wearing all-blacks for office. Pick a pencil skirt with black top and jacket or an all-black suit. Both sleek hair and updo's go well with black office suits.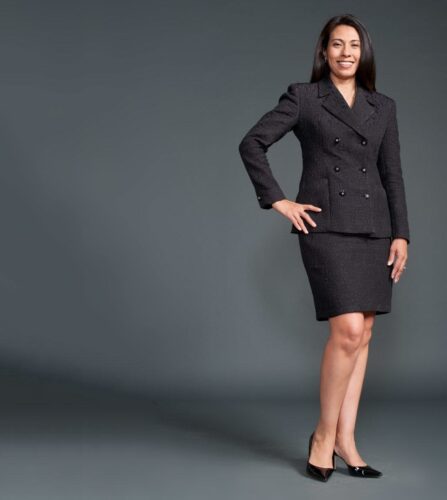 13. Flowy Sweater dress
Put on large pendants with this awesome sweater dress or wrap a scarf to two varying stylish looks.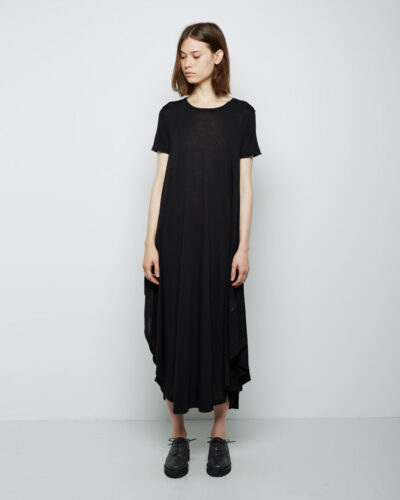 14. Faux Leather Jacket and Skirt
This womens faux leather jacket and skirt go well for a funky attitude and confident look in winter.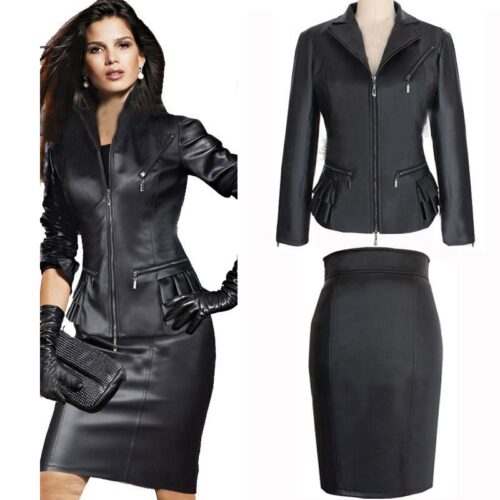 15. Laced Skirt
This awesome sweater top and laced skirt with goggles and stilettos help you look ready to rule the world.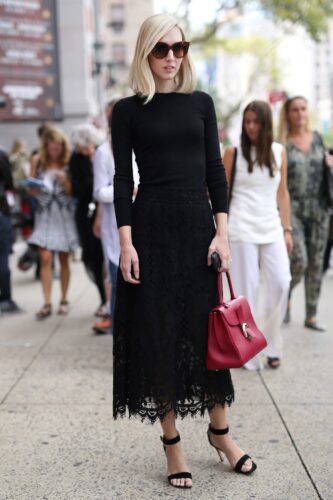 15. Little black dress with net tights and boots
A full-sleeved short black dresses with net tights and over the knee boots are the one of the coolest styles ever. You might want to wear multi-layered pearl necklace or some other kind of pendants and experiment with different kind of hairstyles to get a unique look.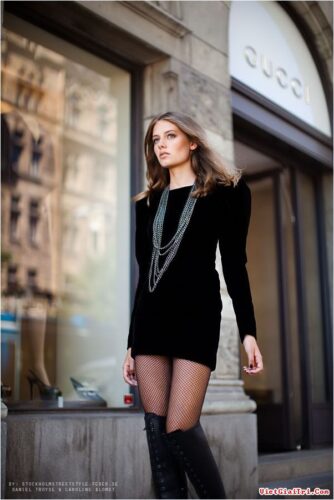 16. Fashionista Look
Little black draped dresses, leather jackets and messy side braids are just the thing for fashionistas.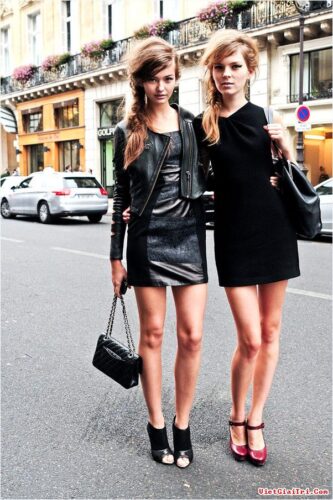 17. Powerful Look
Incorporate a powerful and chic look with puff shoulder dress with black goggles and black heals.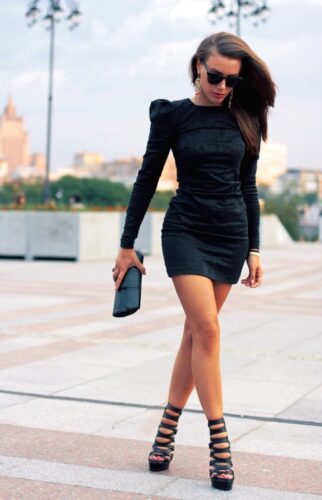 source: outfittrends.com