White Shirt Pairing Ideas – A plain white shirt is perhaps the most versatile piece of clothing on earth. This is because it can be stitched in a range of ways and paired with every colour on earth. Depending on how to style your look, a white top can be worn for every occasion; dinner parties, high-teas, birthdays, corporate lunches, dates, college etc. But what to wear with white shirt? how do you style it with different outfits ? what pants goes with white tops ? on what all ocasssions you can wear it ?This post intends to cover all these aspects.Women of all ages can wear this look as it appear good on every female on earth! So what are you waiting for? Grab your stylish white tee and dress up!
#1. With BoyFriend Jeans and Cheetah Heels
For Women over 40 ,moms and grandmothers, a white chiffon women top can be paired with boyfriend jeans and cheetah or animal printed heels and a brown hobo bag.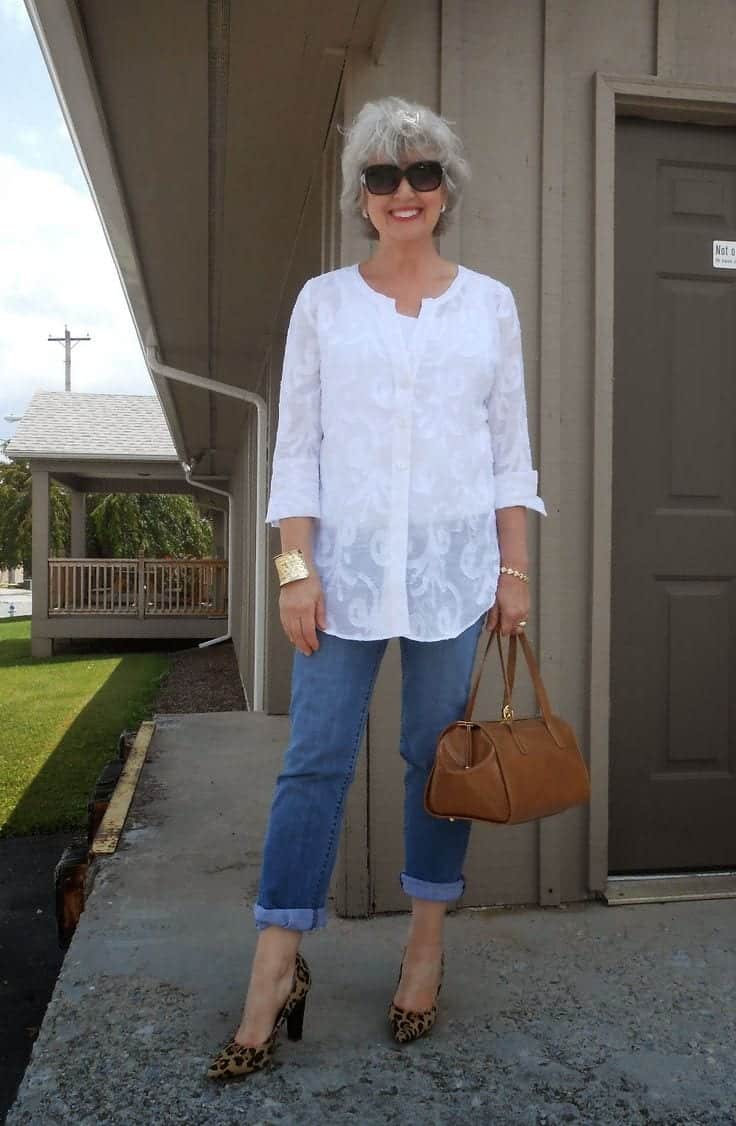 #2. With Oversized Scarf and Faux Leather Jacket
For the fall or winter season wardrobe, match your white t-shirt with brown accessories, such as thick scarves,  leather totes and faux leather jackets for women.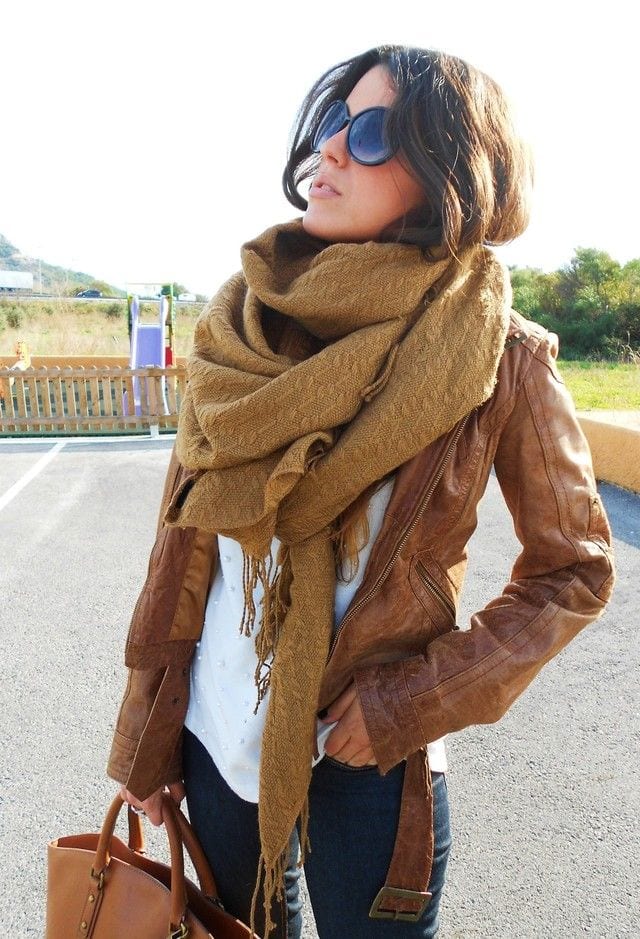 #3. With White Skirt and Leather belt
Turn your shirt into a dress, and pair it with a thin, braided brown belt. Perfect look for the office.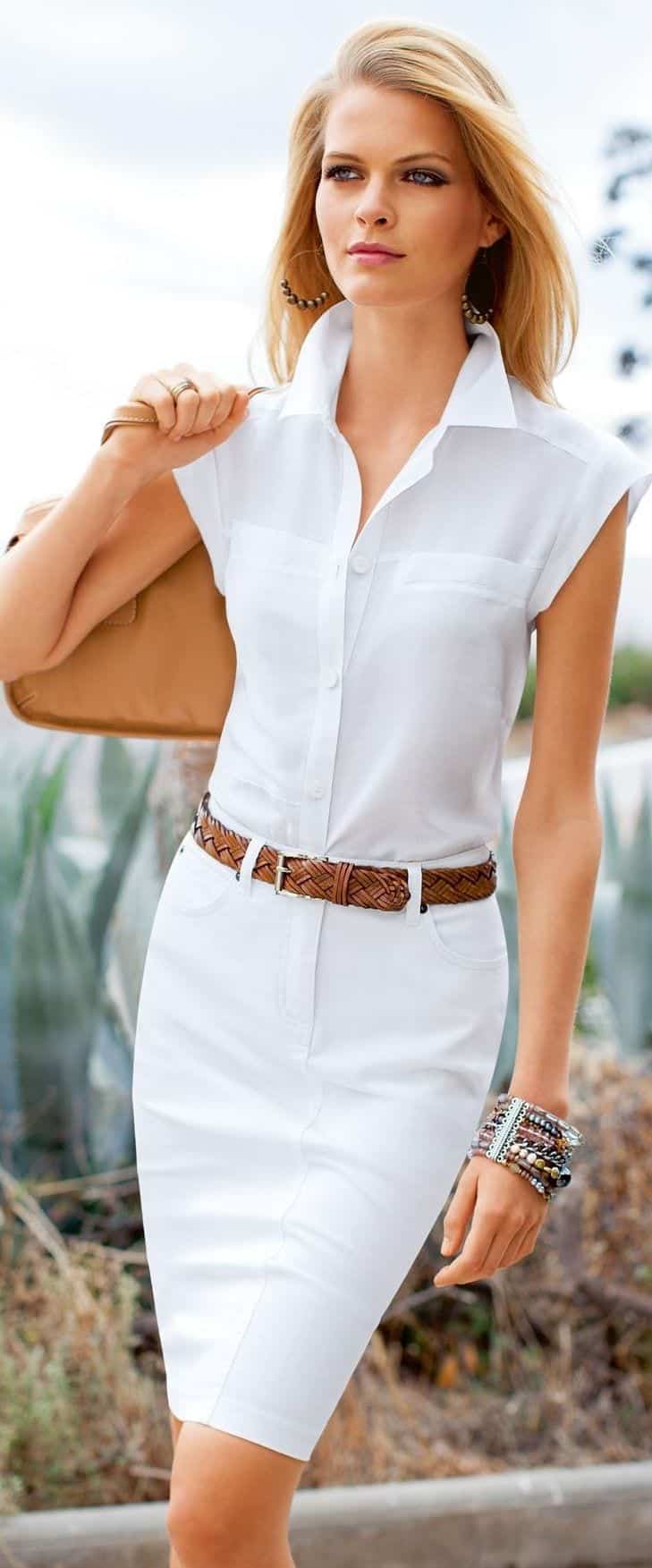 #4. With Leather Pants
Let out your inner fashionista by matching contrasting colours, such as black and white.

#5. With White Pants and Brown Belt
Cameron Diaz knows how to wear white! She tucks her white blouse into white pants and then wears a thick, matte brown belt to complete the look.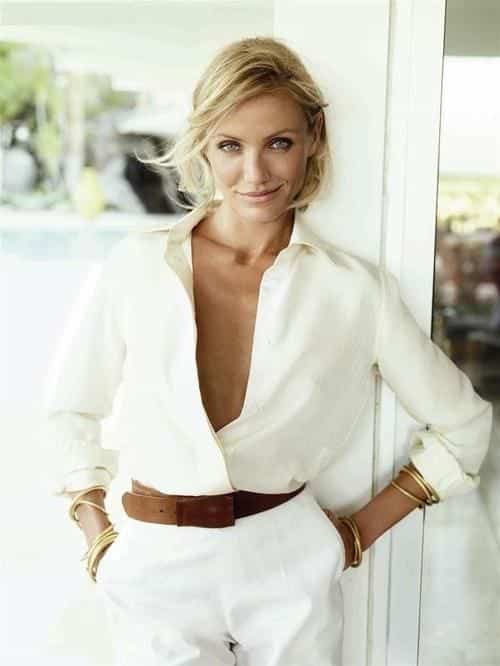 #6. Cute Outfit Combination with White Shirt
For a weekend outfit, pair a loose white blouse or vest with a large satchel, dark blue or grey jeans and matching boots or Timberlands.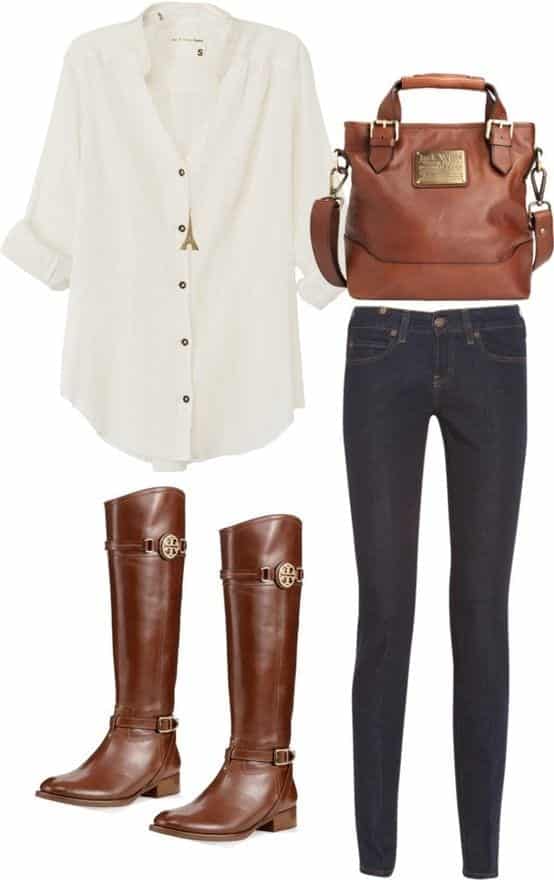 source: outfittrends.com